What is a
LIMS

(Laboratory Information Management System)?

A Laboratory Information Management System (LIMS) is a software application used mainly by quality control laboratories to control lots of manufactured products during any step of the manufacturing (raw materials, intermediate products, finished products).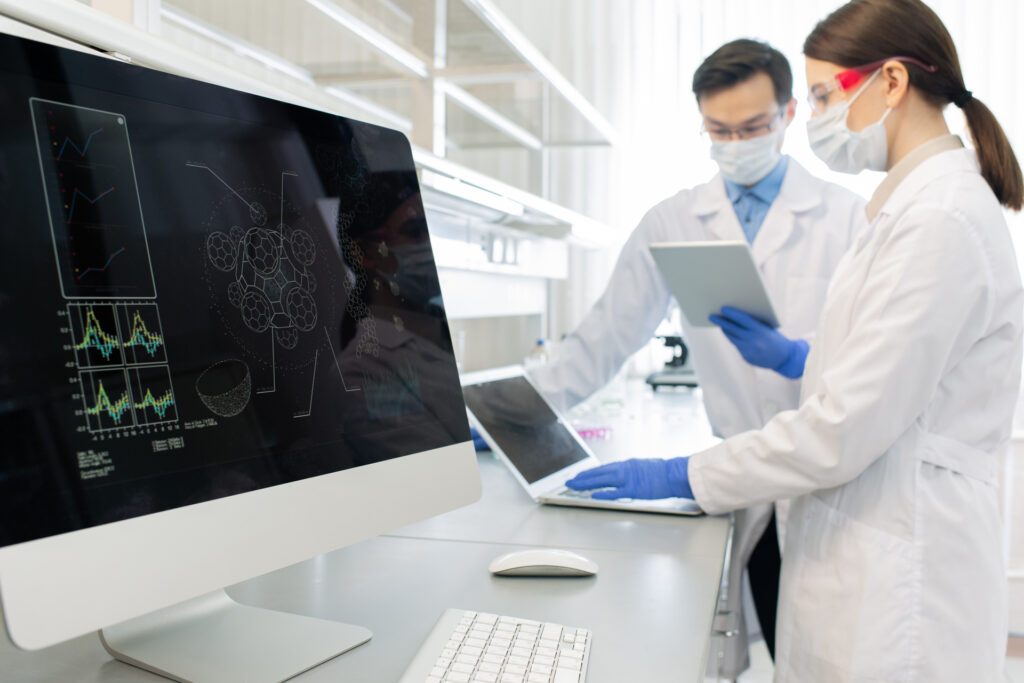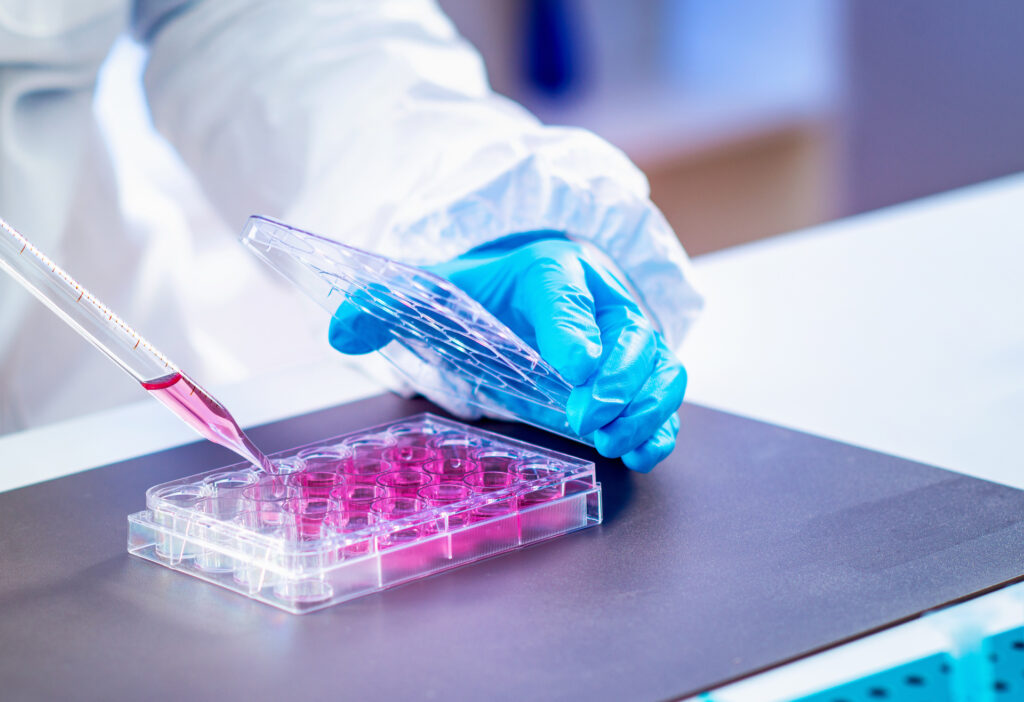 The LIMS manages control samples and related data through fully configurable workflows.
It allows for the standardization of laboratory tests and procedures and the capture of key data essential for compliance to regulations such as ISO 17025 & 21 CFR Part 11.
A Laboratory Information Management System drives efficiency throughout the quality process from the intake and testing of raw materials through the in process and finished product control to the release of the lots (release on the market).
All the way to the release of the product encompassing quality control sample receipt from lots or batches, result entry and checking against specifications, review and approval processes, C of A generation and release to market.
A LIMS can be connected with laboratory instruments to automate the collection of data.
A LIMS can be integrated with third party applications such as:
Compliance.
Implementing a fully validated LIMS system will demonstrate compliance with regulations such as ISO 17025 & 21 CFR Part 11 and Good Practices (GXP) such as Good Manufacturing Practices (GMP) & Good Laboratory Practices.
Audit trails automatically track actions performed against a Sample, Lot, Batch etc. throughout its workflow lifecycle including, login, receipt, test assignment, result entry, approvals, etc.
The approval and release process are controlled and regulated though configurable workflow actions requiring electronic signatures ensuring compliance throughout.
Access control to data and functionalities can be fully defined and regulated thanks to groups and roles definition.
Automatic notification if a result is out of specification can be sent and an investigation file can be created with re-sampling or re-testing for example.
A Laboratory Information Management System can handle the different specifications of multiple countries, regions  and Pharmacopoeias.
Data integrity.
LIMS follows the concepts of ALCOA+ defining good practices to ensure data integrity especially within pharmaceutical and biotechnology industries. ALCOA+ means that data should be Attributable, Legible, Contemporaneous, Original and Accurate as well Complete, Consistent, Enduring and Available.
LIMS ensures good data governance by implementing data standards and business processes rules into the system. It also allows automatic checking of results against stored specifications.
Meta data captured in the LIMS as the sample progresses through its life cycle can include many entities such as sample location and status, equipment used and its calibration status, reagents, solutions and standards used for testing…
Automatic checking of results against stored specifications.
The data stored within the LIMS database (MySQL, MS-SQL, Oracle, etc.) are secure and searchable.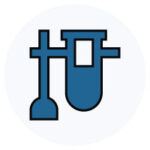 Sample, batch and lot management
Sample, batch and lot management
LIMS manages sample, batch and lot lifecycles from receipt, though testing and specification checks, to certificate of analysis and release.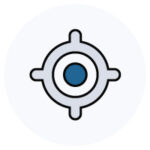 Laboratory Sample location and tracking Management
Laboratory Sample location and tracking Management
A LIMS tracks the location of any sample and aliquot.
Barcoding samples and locations ensure traceability and chain of custody for each sample. This negates the need for logbooks.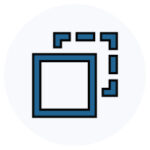 Stability
Stability
LIMS has the capabilities of running stability studies.
Stability protocols can be set up in the system to define the parameters of each study such as pull dates and  storage conditions: temperature, humidity, light, sample position, etc.
Trending of results overtime can be shown on graphs and charts.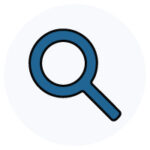 Investigation
Investigation
Investigation files can be started automatically if test results are shown to be out of specification or trend.
Re-testing or re-sampling can be automatically triggered to verify primary results.
Environmental Monitoring
Environmental Monitoring
A LIMS can manage environmental monitoring for both regular and unscheduled testing. Cleanrooms (ground, air, machines, etc.) as well as personnel points are tested to verify the absence of bacterial, yeast, and fungal contaminants.
Sample plans can be configured according to the cleanroom class to be controlled with frequencies of testing, sampling points, and tests to be done.
Sample test scheduling can be configured to encompass full or part testing on a time or frequency basis of sampling points.
Floor plans can be used to visually show the sampling points. Colour coded results can be defined depending on the level of contamination at any given point.
All environmental monitoring results can be trended and shown over time on trending / results charts and dashboards. Warning level alerts can be activated to warn of any detected contamination problems.
Appropriate corrective actions required to be taken can be automatically triggered from scheduling more frequent testing to investigations into route courses of the issue.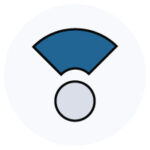 Instrument calibration and maintenance
Instrument calibration and maintenance
LIMS can schedule and record events related to instrument calibration and maintenance. Instrument status can be automatically switched to out of service if these events are not recorded on time.
Follow-up reports can be generated and alerts can be configured to notify of upcoming calibration and maintenance events.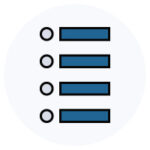 Inventory Management
Inventory Management
The inventory capabilities within a LIMS can be implemented to track and manage all laboratory reagents, standards and consumables. This can be easily achieved using barcodes.
Expiry dates can be added to prevent the use of out-of-date products.
Storage locations of all inventories can be added to find them quickly and easily.
Defined stock levels for each item can be set to notify the user of low stock or even reorder directly from the supplier.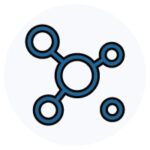 Instrument integration
Instrument integration
The integration of laboratory instrumentation to a LIMS automates data entry. This frees the analysts time from manual data entry as well as cutting out transcription errors.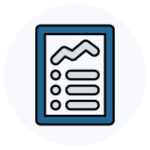 Reporting & Dashboards
Reporting & Dashboards
A LIMS can generate reports collating information within the system related to such things as sample, test, results and status, specifications, lot number, etc.
Certificates of Analysis can be automatically generated and sent via email.
LIMS can display dashboards including diagrams such as tables and graphs and charts. They can also include Key Indicators.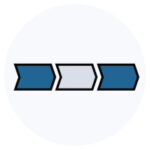 Workflows
Workflows
A LIMS often has "Out of the box" workflows already within the application itself.
It's also possible to configure additional workflows to manage specific laboratory processes. They can for example represent a "step by step" series of actions to follow.
They can also be customized user interfaces with shortcuts to frequently used functionalities and / or embed dynamic information.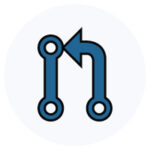 Work requests
Work requests
Requests can be sent to nominated team members or departments for testing, review and approval either manually or automatically.
Work requests can be shown on a dashboard and auto populate calendars and worksheets.