Project
Management
SoftNLabs have a highly experienced, professional Project Management team to help you from setting out the requirements through to deployment.
One of the main considerations when embarking on any project is that it is important to have the right team in place and that they are empowered to be able to spend money and make decisions to be able to complete a successful project.
All team members need to be enthusiastic about the project and to have the tools and equipment they need, and the necessary skills required for the project.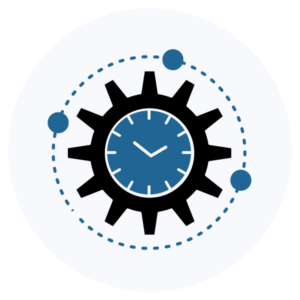 Project
Methodologies
SoftNLabs can help you find the best route to take when planning a project, as there are a number of different project methodologies that can be followed to help plan, manage and execute a project depending on the type and scale of the project.
Below are some examples of different Project Methodologies:
Agile.
Agile project management methodology has a strong focus on change management with flexible, continuous evolution and customer involvement.
This methodology is based on continuous cycles separated into sprints with an incremental and iterative approach.
Waterfall.
A Waterfall Project Methodology takes a linear and predetermined sequential approach to managing a project.
It is used for projects with no uncertain requirements, as those ones are set out in the very early stages of the project and rarely altered unless absolutely necessary.
A Waterfall Project Methodology divides a project into distinct, sequential phases. Each new phase begins only when the previous one has been successfully completed. This type of project methodology requires close project management.
Project
Management tools

& Techniques

SoftNLabs has the knowledge and experience of tools and techniques that can be used to help organize, plan and run your project.

RACI
RACI
We can help you define the roles and responsibilities of the team members according to the RACI principle (Responsible, Accountable, Consulted & Informed).

SIPOC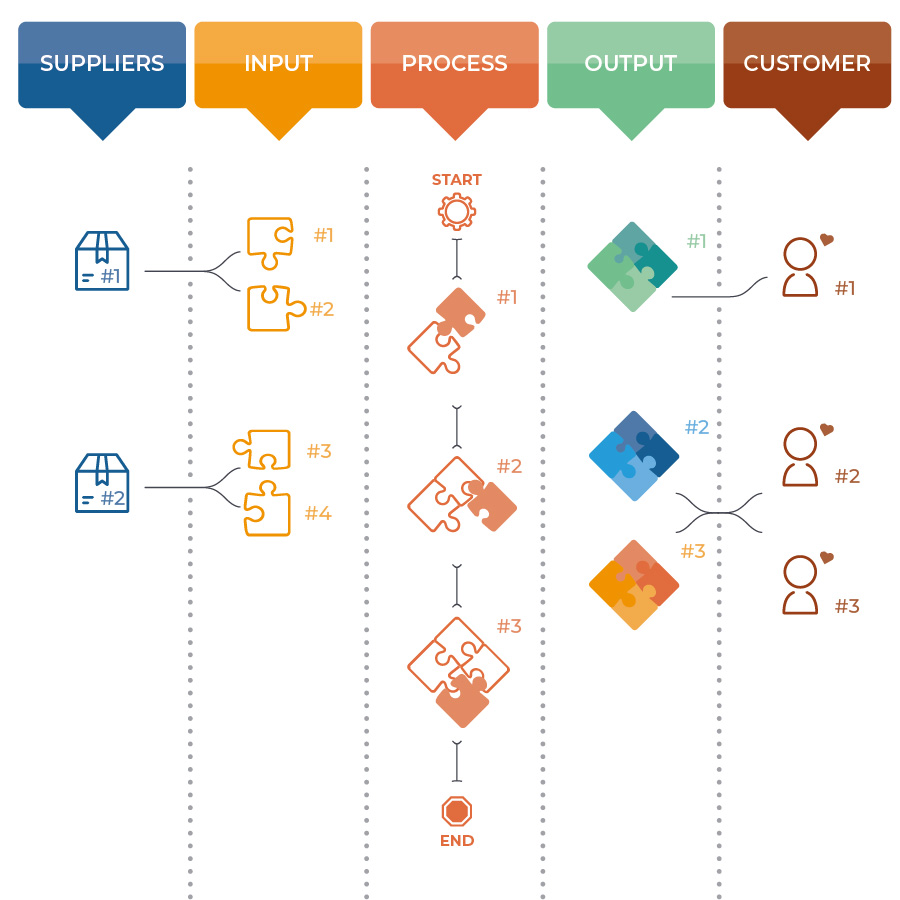 SIPOC
SIPOC (Suppliers, Inputs, Process, Outputs, Customers) is a visual tool in the form of a table that can be used to document a high-level business process from start to end before work starts.
SIPOC is used in process design and improvement to identify important elements of a process and therefore helping define the scope of the project.

COBIT
COBIT
COBIT (Control Objectives for Information and Related Technologies) is a framework created by the ISACA (Information Systems Audit and Control Association) to help businesses develop, implement, monitor, and improve IT governance and information management.
It helps with bridging the crucial gap between technical issues, business risks, and control requirements.

Gantt Chart
Gantt Chart
Gantt charts help Project Managers to plan work around start and end dates of tasks, milestones, dependent tasks and to allocate resources.
They are particularly useful for simplifying complex projects.
Gantt charts also show the dependency relationships between activities and the current schedule status.

EVA
EVA
EVA (Earned Value Analysis) is an industry standard method of measuring a project's performance and progress in an objective manner.
Earned Value Analysis helps Project Managers with forecasting a project completion date and final cost, analysing variances in the schedule and budget as the project proceeds.
It helps Project Managers see how a project is progressing and respond to issues early by providing better clarity and control on the activities.
Earned Value Analysis requires the following:
Planned Value (PV) = the budgeted amount through the current reporting period
Actual Cost (AC) = actual costs to date
Earned Value (EV) = total project budget multiplied by the % of project completion
The
Project Management

Triangle

The Project Management Triangle shows how three primary forces (Time, Quality & Cost) interact with each other on a project.

A project can be completed faster by increasing costs or cutting scope.

Increasing scope may require equivalent increases in costs and time taken to complete the project.

Cutting the cost without adjusting timescale or scope will lead to lower quality of the finished product.
We have the pleasure to work with
the following industries:





Any project?
Our team is available for you.