Bioinformatics
SoftNLabs are experts in Bioinformatics implementation and development, helping companies store, process, analyze, manage, and retrieve large amounts of data required to accelerate the research in areas of Biotechnology.
We can  help you  with raw data sequencing of complex and often large sets of data produced, so that the data is analyzed more efficiently.
We can  help you to organize and store your data sets correctly so that the data can be fully optimized as well as easily retrievable in the future.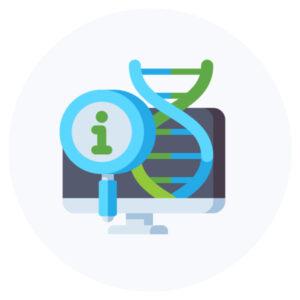 Among our areas of expertise:
Script development to automate repetitive tasks and handle large amounts of data required.
Pipeline development, composing of a wide array of software algorithms to process raw sequencing data. For example, we can create pipelines enabling analysis and translation of data into a usable format.
Using programming languages such as:

Python (an interpreted, interactive, object-oriented programming language)
Bash (a command line tool used to efficiently manipulate files and directories)
R (a programming language for statistical computing and graphics that you can use to clean, analyze, and graph your data)
Using integrated development environments (IDE) such as:

R studio (R Studio uses the R language to develop statistical and graphics programs)
The SoftNLabs team knows applications such as Chimera, VMD, etc.,  used for the Simulation of molecular behavior in chemical or biological systems.
We have the pleasure to work with
the following industries:





Any project?
Our team is available for you.